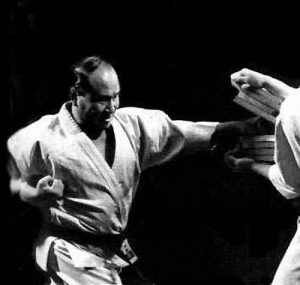 What is the origin of the word Osu we always hear in the dojo? There are a few different theories on where it came from, but we do know certainly that it was introduced to the "dojo world" through Kyokushin Karate. Today you will hear it also in Brazilian jiu-jitsu schools, kickboxing etc. But, where did it all start?
The word Osu is pronounced and written in a few different ways.  Most write "Osu" or "Oss". They are just different spellings and both of them are "correct". The pronunciation is closer to "Ohss!"
There is debate among karateka and scholars about the history of the term Osu, and it's correct usage. One thing that is known certainly, is that the term did not originate in the birthplace of Karate… Okinawa. It was founded and began use in Japan.